Bienvenue
Rijsel is the result of a passion for the French kitchen and an attempt to catch the lightheartedness of Flanders.
"Rijsel" is the Flemish name for the industrial city that the French refer to as "Lille".
It is not the sort of hip and modern city you would expect a restaurant to be named after. Sometimes a name is just that, somethimes there's much more to it. Rijsel is more than just a name.
In a classic meets '60s interior with a modern industrial feel we serve no-nonsense food for a fair price. The relaxed atmosphere allows you to enjoy yourself, whatever mood you're in or celebration has brought you to us.
BOOK A TABLE
photos
A first impression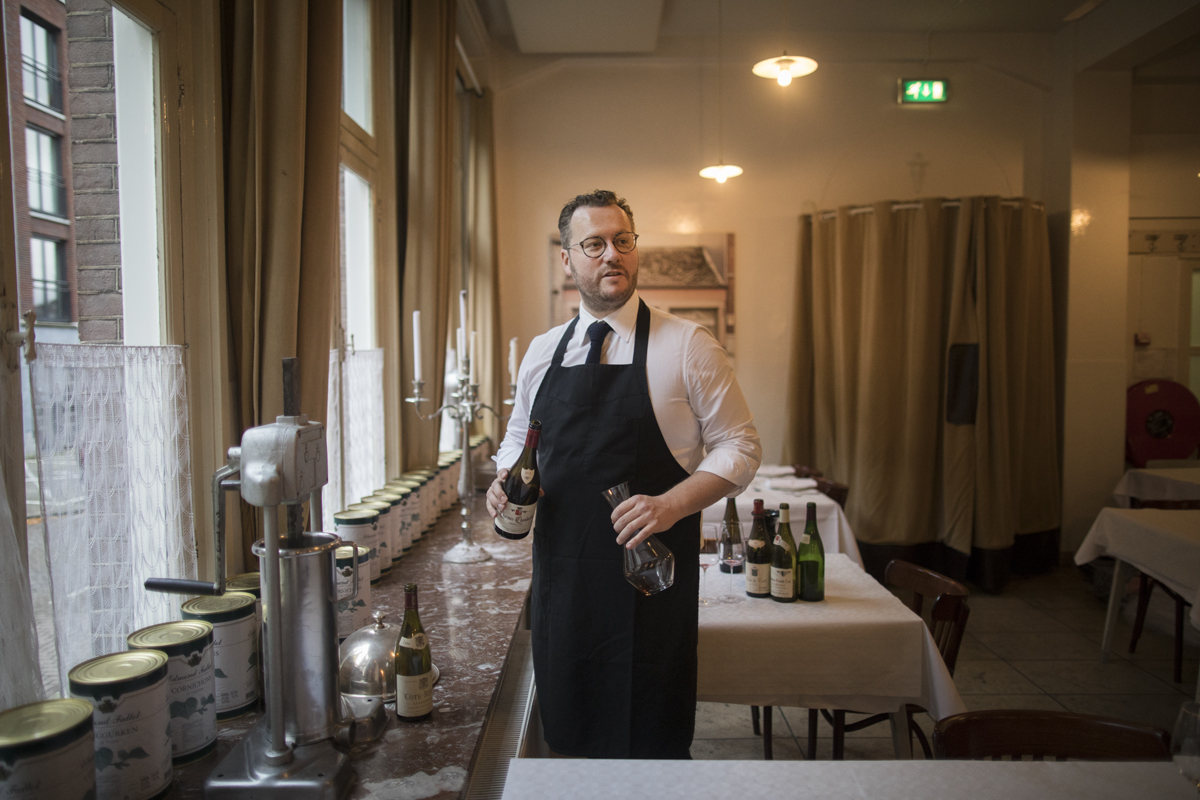 Butcher
Slagerijsel
On May 20th 2020 we started our butcher shop. Many of you are already familiar with our restaurant. We have always had a great passion for making our own terrines, sausages, and looking for the best quality cuts to serve you.  You can see these "butcher" products represented on the menu in the restaurant. Also represented in our menu are our homemade mayonnaise, vinaigrette and pickled vegetables you might know from our Russian salad.
Would you like something for at home? You are always welcome to come by and pick up something for at home. Please see our assortment listed below.
Team Rijsel
Pickled vegetables
Rijsel mayonnaise
Rijsel vinaigrette
Chutnies from Gartine
Flemish Mustard
Homemade terrines (to be ordered in advance if available)
Prime rib (to be ordered in advance if available)
Spring chicken (to be ordered in advance if available)
à bientôt!
At Rijsel you can only pay with Maestro or Cash. Reservations can only be made online via the website, if you have any questions they can call us.
Find us on google maps
Restaurant opening hours
Monday till Saturday 18:00 – 00:00
Our kitchen closes at 21:30